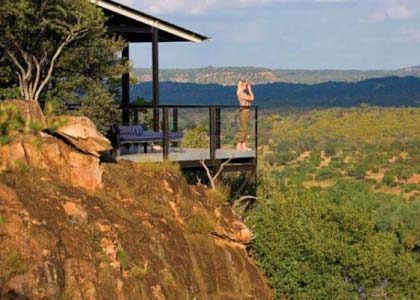 The Outpost
The Outpost is a magnificently appointed luxury lodge, perched in a stunning location on a ridge overlooking the Luvuvhu River.
The individual accommodation units and views are extraordinary.
The location's sounds rivals its sights. They may be elusive to see, but by night the sonorous hoot of the Pels Fishing Owl echoes up and down the valley, sometimes overwhelmed by a a lions' reverberating roar or an elephant trumpeting in the distance.
For more information see The Outpost website.